Breathing Soul into
Your Business:
The Power of Branding
Branding isn't merely about aesthetics or catchy slogans; it's akin to breathing a soul into a business. Without a consistent and potent branding strategy, a business can feel like a lifeless entity, lacking depth, emotion, and purpose. At Talkerstein Consulting, we grasp the essence of what makes your business unique and channel that into a vibrant brand identity that stands out and resonates deeply with your audience.
BUILD A BRAND
The Value of the Kit
Logo Development
Your logo is more than just a mark; it's the face of your company.
Our team meticulously crafts logos that encapsulate the very essence of your business, ensuring instant recognition and a lasting impression.
Color Palette Development
Creating a color palette involves choosing colors that embody a brand's values and evoke the right emotional response, ensuring consistency across all media.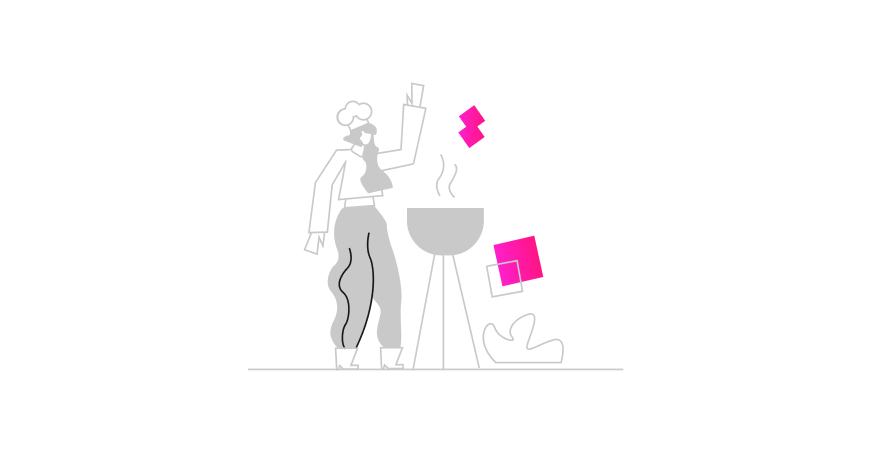 Logo Variations
Talkerstein Consulting always wants to exhaust all possible logos before proposing the most appropriate logo to the client.
Logo Guidelines
After which, the chosen logo will be meticulously studied to implement consistency and proportion across all possible usages.
Typography
Typography in branding is the art of using type to communicate character and tone, ensuring that written messages are not only readable but visually engaging. The choice of type-faces, from elegant serifs, and how they're applied —from size to spacing —plays a pivotal role in solidifying brand identity and ensuring legibility across platforms.
Usage application guidelines
A brand guide is the blueprint for harmonious and impactful brand expression. It meticulously details the nuances of your color schemes, typographic details, and communicative style, ensuring unwaring consistency. With it, every point of interaction remains true to your brand's essence, across every platform and channel.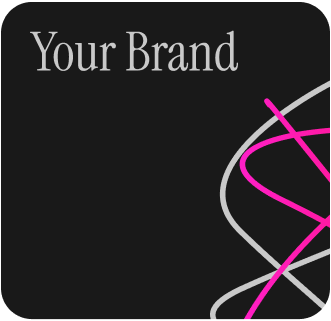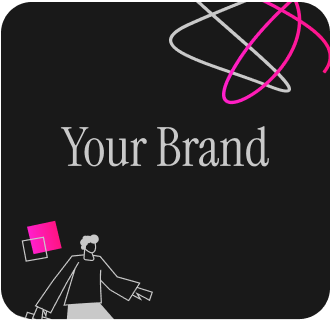 Value in action
We collaborate. We do not make things out of thin air. All of our proposals are based and all for the betterment of the client.

THE BOTTOM LINE
The Talkerstein Edge
1. Holistic Brand Immersion
Before we begin, we immerse ourselves in your business ethos, values, and objectives. This deep understanding ensures that your brand doesn't just look good—it feels right and authentic.
2. Tailored Cultural Nuances
With our deep-rooted connections in the Canadian landscape and a particular focus on the Jewish community, we craft brand narratives that resonate culturally, striking a chord with your target audience.
3. Dynamic Logo Creation
Our logos aren't just symbols; they're stories. With our design expertise, we create emblems that echo the very essence of your business, ensuring they're memorable and timeless.
4. Brand Guides
Consistency is vital. Our meticulously crafted brand guides act as your brand's compass, ensuring that its soul remains undiluted, irrespective of where and how it's presented.
5. Marketing Materials
From brochures to digital banners, we ensure your brand's voice is unwavering. The Talkerstein Edge ensures that all marketing materials not only speak of your brand but sing its ethos.
6. Designs for Diverse Needs
Whether it's crafting intricate restaurant menus or designing custom checkout pages, our branding expertise extends across diverse touchpoints, ensuring a unified yet tailored experience.
7. Asset Development
Leveraging tools like Midjourney, we develop high-quality assets that not only complement but elevate your brand's narrative, making it stand out in today's saturated digital space.
The Talkerstein Edge in branding is our commitment to breathe soul into your business, ensuring it doesn't just exist but thrives with a unique identity. With us, branding isn't a task; it's a passionate journey to etch your business in the hearts and minds of your audience.
CURIOUS ABOUT US?
Frequently Asked Questions
What services does your agency offer?
We specialize in a full spectrum of digital marketing services, including branding, web design, SEO, social media management, pay-per-click advertising, and content creation.
How do you tailor your services to individual clients?
Every client is unique, and so are our services. We begin with an in-depth consultation to understand your goals, audience, and market position, which then guides a customized strategy.
Can I see examples of your past work?
Absolutely! Our portfolio showcases a variety of projects we've completed across different industries. Please visit our Portfolio Page to see our work.
How much do your services cost?
Our pricing is project-specific and based on your individual needs. For a free quote, please fill out our contact form or give us a call. We offer services for any budget and have quick tips and tricks to meet budget expectations.
Friendly service, future proof technology, dedicated support.